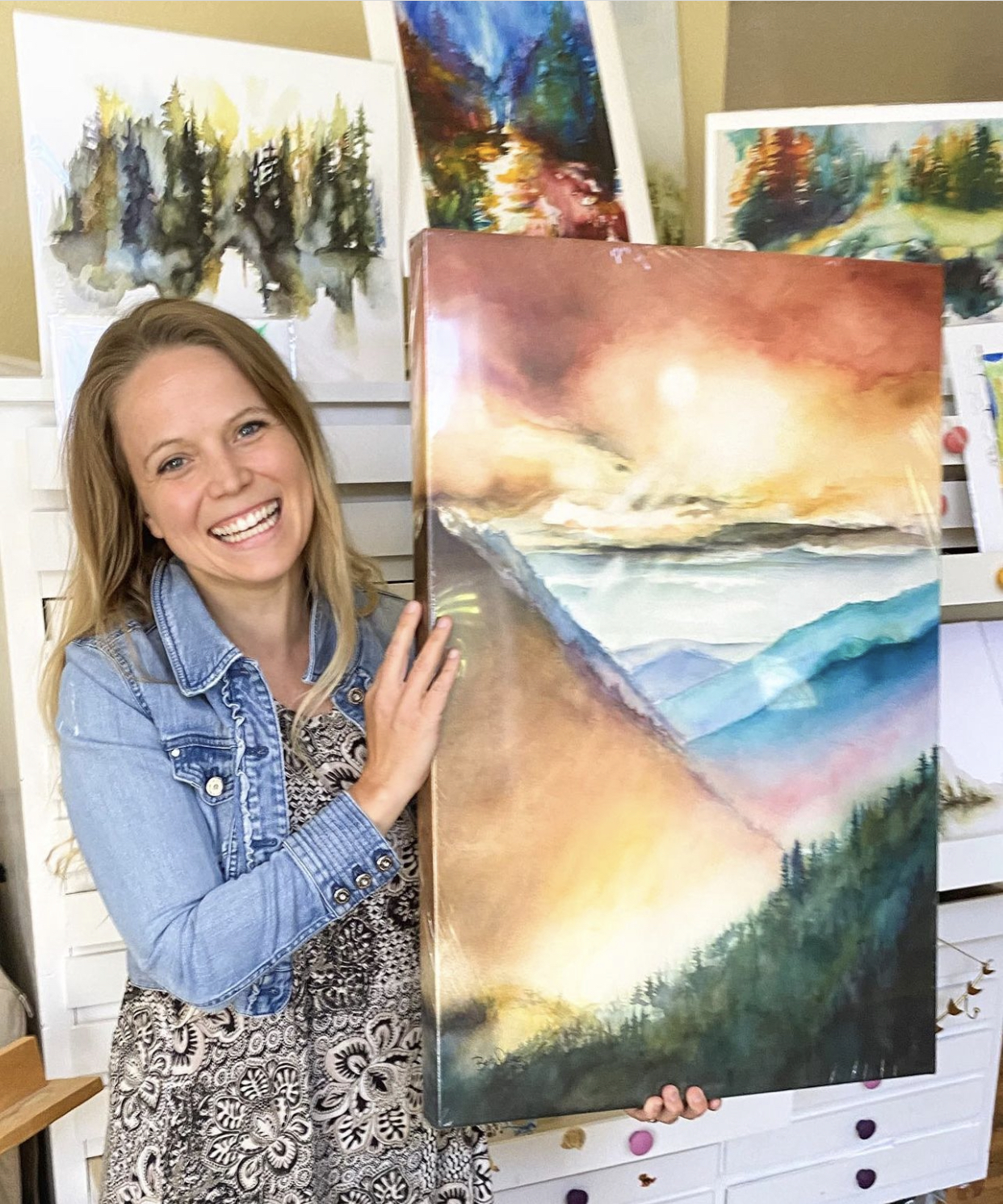 Hello and Welcome!
My name is Beth...
A Mama, Nature lover, Professional Artist & Moon Cycle Coach.
Through creating colorful, intuitive artwork & learning how to plan with purpose alongside the Moon Cycle, I have found more joy and alignment in my life.
I am on a mission to teach others my process so they too can design the life they were born to live!
The vision of this school is to create a space where you can come to learn about ART + THE MOON. I will be creating courses on both topics.

Wishing you happiness, peace and purpose in your life!
Beth
Moon Planning Magic Resources
Whether you're new to Moon Planning Magic or have been exploring the Moon for a while, here you'll find valuable resources to help you create more rhythm within yourself while you plan and play alongside the amazing Moon!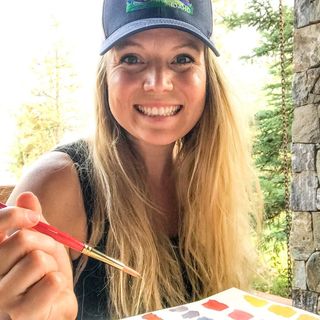 My Art & Moon Journey...

Prior to my art business, I taught elementary school for 6 years. I decided to stay home full time to raise our daughters. At the end of 2016, I started my art business from my kitchen table painting between my daughters' naps and after their bedtime.
 As my business and family continued to grow, I was looking to design my life in a way that provided a natural rhythm. I wanted to enjoy my art business AND enjoy my family.  Planning in sync with the energy of the Moon's Phases allowed me to do just that. I finally found the joy, ease and clarity I was searching for. My Moon Calendar and planning courses were born!
7 years later, I have artwork in multiple countries across the world, retail product in one of the largest grocery chains in the United States, created countless commissions, and used my artwork to raise money in local and global fundraisers.
I have had the privilege to teach students from around the world how they can also plan with purpose alongside the Moon's phases.
And I want this for you TOO!
You can find my signature course, Moon Planning Magic, here: https://bethsuter.teachable.com/p/moon-planning-workshop

I hope you will join me, along with hundreds, of other students, as we continue to plan our lives with intention, clarity, and daily joy in concert with the lunar phases. 
I also invite you into the world of art.  I look forward to creating courses that will help you unleash your creativity.
Thank you for being here!




Check your inbox to confirm your subscription